Overview
As one of Edinburgh's leading estate and letting agents we offer a complete solution for vendors and buyer, landlords and tenants and we're delighted to offer advice and guidance on all aspects of the residential property market in Edinburgh.

Website
Founded
1996
Size
10+ employees
Location
28-28a Dundas Street,
Edinburgh, EH3 6JN
Products
Enquiry management
TenantApp delivers the goods for Belvoir Edinburgh
While still in its infancy in the UK, TenantApp has been a hit with Australian agents and renters since it hit the app store back in 2017. More recently, the Belvoir Edinburgh office has been using TenantApp to find quality tenants and streamline its lettings operation.
There's a seemingly endless list of property portals on which to list your properties these days, each with its own pros and cons. But when it comes to finding reliable tenants that are ready to move, TenantApp offers a few distinct advantages. At least, that's what Andrew Jack, the Managing Director of Belvoir's Edinburgh outpost, tells us.
"It's true that there are lots of property portals out there calling for listings, but TenantApp is different," says Andrew. "For one thing, TenantApp is a very useful way for Tenants to keep up-to-date with the viewing appointments they've booked as well as find out about viewings for other properties that are available"
With more than 800,000 downloads and counting, there's no doubt that TenantApp is popular with property seekers. Why? There are host of reasons, but ultimately it comes down to the fact that TenantApp has been designed from the ground up with the tenant in mind. Once users are logged in, they can search for properties, get alerts about similar properties, book in to viewings, and receive updates from the letting agent.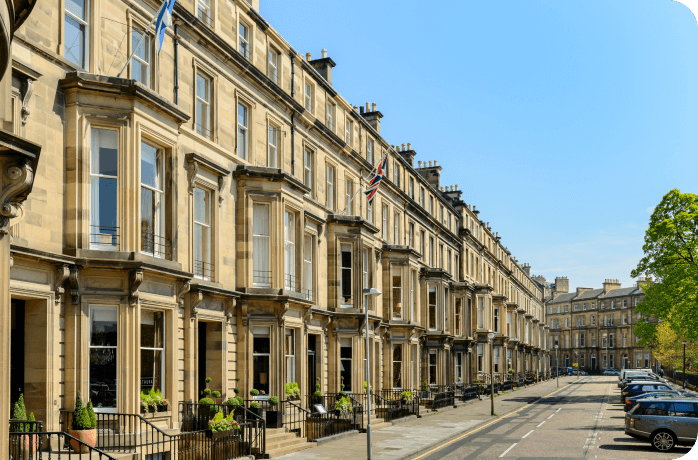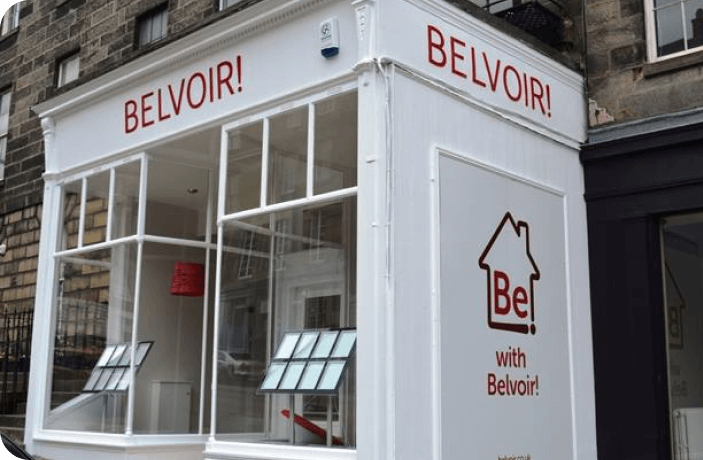 "Even during the demonstration, we were still quite skeptical, thinking 'this can't be real.' But in the end, we said, 'we want this product, because if it does what it says it does, it's going to be fantastic.'"

12 months in, and the team at Belvoir Lincoln are enjoying the benefits that ire's digital platform delivers day in, day out. Needless to say, the platform is saving Becky and her colleagues a considerable amount of time, which has been a welcome relief, particularly given the increased demand for rental properties in Lincoln this year.

"Back in January, which is usually a quiet month, we had over 550 tenant enquiries," says Becky, noting that a lot of their enquiries come through after hours.

Keeping tenants happy is also proving to have an impact on Belvoir's bottom line. With the agency letting more properties through TenantApp, Andrew's team has been able to scale back on costly marketing activities.
"We're letting more properties through TenantApp, which, in time, could mean that we don't need to rely on some of the other portals quite so much," says Andrew.
The other thing that TenantApp has done is cut down on the back and forth between property seekers and agents. With prospective tenants able to book in to viewings directly, and communicate with agents through the app, Belvoir Lincoln staff have been able to reclaim valuable time that was being wasted on burdensome admin. Tenants have been noticed the difference, too.
"We forget sometimes that making the customer experience as good as it can be is a big part of what we're trying to achieve," says Andrew. "There's no doubt that TenantApp certainly helps improve the search process for the tenant by keeping their search history and viewing schedule in one place."
All told, Tenantapp has been a boon to Belvoir Edinburgh and things are only bound to improve. With more property seekers discovering TenantApp every day, Andrew Jack and his team stand to achieve even greater levels of efficiency over the months and years to come.