Overview
Founded in 1996, Belvoir Lincoln has over 20 year's property expertise and we are able to offer you a comprehensive range of property services to perfectly match your needs.

Website
Founded
1996
Size
50+ employees
Location
450 High street, Lincoln, LN5 8HZ
Products
Enquiry management, Applications, KeyWhere
Seeing is believing
Change is never easy, but for the team at Belvoir Lincoln, the move to partner with ire has proved to be a winning one.
Becky Munro has seen a lot in her time in lettings. An eight-year veteran of the Belvoir Lincoln team, Becky has witnessed some profound changes in the UK property market, from the effects of various reforms on landlords and tenants to the changing demographics of the East Midlands. And like everyone else over the last 18 months, Becky has had to negotiate the challenges brought about by a global pandemic. Interestingly, as the winds of change blew through the property industry, Becky and her colleagues continued to go about their business in a decidedly old school way.
"Prior to signing up to ire, all of our viewings and enquiries were managed manually," says Becky, the Office Manager at Belvoir Lincoln.
"We have a negotiator who would answer the majority of the calls and handle all the email enquiries from the portals. She would then go through the enquiries, respond to them individually, and then log the prospective tenants' names and numbers in a book, then later, a spreadsheet."
Spreadsheet or not, it was laborious, time-consuming work. It was also costing the business dearly. Every minute the negotiator spent entering prospects' details into a logbook was a minute that could have been devoted to showing someone through a property or, even better, preparing a lease. Becky and her colleagues understood this only too well and eventually they turned to ire for help, even if they did have their doubts at first.


"When we first heard about the IRE platform we said 'yeah right, that sounds too good to be true"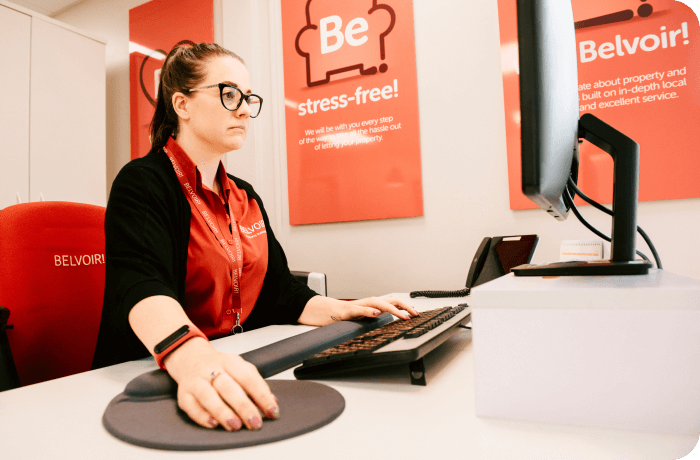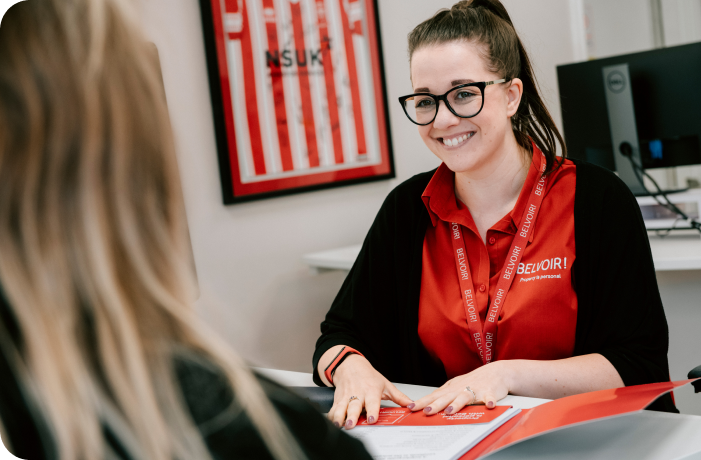 "Even during the demonstration, we were still quite skeptical, thinking 'this can't be real.' But in the end, we said, 'we want this product, because if it does what it says it does, it's going to be fantastic.'"

12 months in, and the team at Belvoir Lincoln are enjoying the benefits that ire's digital platform delivers day in, day out. Needless to say, the platform is saving Becky and her colleagues a considerable amount of time, which has been a welcome relief, particularly given the increased demand for rental properties in Lincoln this year.

"Back in January, which is usually a quiet month, we had over 550 tenant enquiries," says Becky, noting that a lot of their enquiries come through after hours.

"For one negotiator to process those enquiries the way we used to would have been near on impossible, but having prospective tenants book into viewings has just made things so much simpler."

The automated communications have also helped streamline Belvoir's operations enormously. With tenants booking themselves into viewings, and ire's automated replies keeping everyone in the loop and dramatically reducing the number of no-shows at viewings, the team at Belvoir Lincoln have been able to devote more time to viewings and less to administration. Becky and the team have also found that the platform is a hit with prospective landlords, something that has helped them win valuable new business.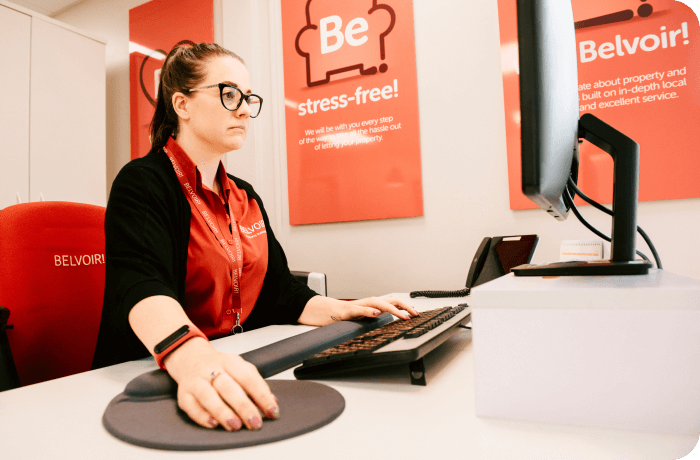 "IRE has become a really valuable selling tool for us when we go and do an appraisal with a prospective landlord"
Armed with an ire brochure and a Boss Report, Becky is able to show would-be landlords exactly what they'll get with Belvoir Lincoln. And by all accounts, they're always impressed. According to Becky, prospective landlords respond well to the quality of the reporting and the sheer volume of leads captured by the platform. They also love the convenience afforded by the 'always on' nature of the system.

"Previously, if a landlord called the office, they'd have to speak to the negotiator to find out how their property was performing. Now, anyone in the office can access all the relevant information through ire, and landlords love that," says Becky.

Implementing a new system or process is always a nerve-wracking experience for teams, as it was for Becky and her colleagues. While there's no doubt that Belvoir Lincoln has benefited from the ire platform, the decision to make the switch wasn't one the agency took lightly, according to Becky.

"It took a lot for us to place our trust in you guys, but you've never failed us. The transition was seamless, the support has been great, and the platform has been a godsend, helping us with everything from responding to enquiries to keeping our key stock under control."